Sheriff Landscaping strives to create beautiful landscapes which are uniquely planned to meet the specific visions of each home owner.
Our goal is to achieve a high level of creativity & we pride ourselves in our attention to detail. Our experienced staff will work closely with you to guarantee your satisfaction.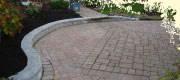 Our area of expertise is renovating existing property.
We provide each customer with a complete estimate & site plan if requested.
We specialize in:
Natural stone
Interlocking pathways & patios
Flag stone
Decks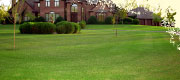 Quality control is our top priority, with a supervisor visiting each site weekly.
Our objective is to bring out the maximum potential of each property.
We specialize in:
Cutting & Caring for lawns
Flower & Tree planting
Underground sprinkler repair
Pruning
Spring & Fall cleanups
Powerwashing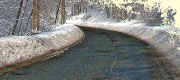 Services we offer:
Commercial and residential
Salting & Sanding
Calcium
Flat rates or service contracts
On site skidsteer for pathways and sidewalks